11/29/2009
Plant Cafe Redux »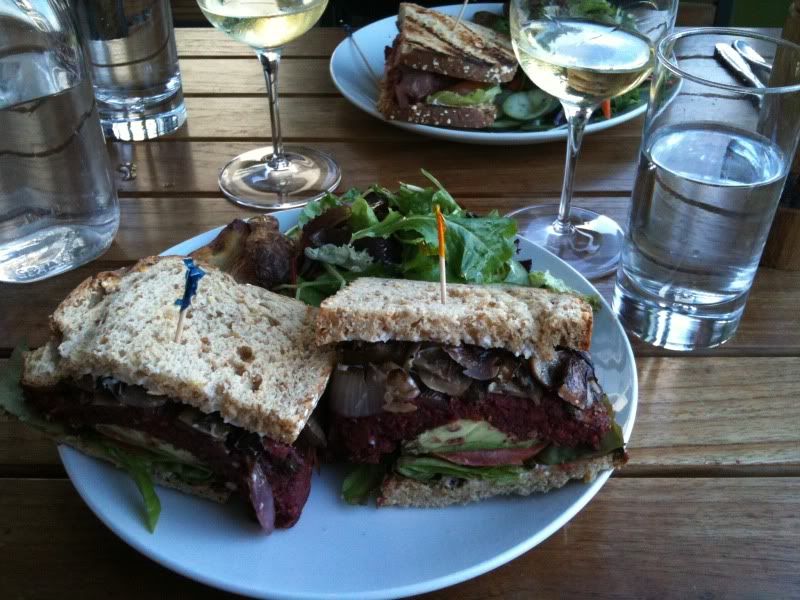 Vegansaurus had already posted some interesting stuff about the Plant Café location at Pier 3 in The Embarcadero so I had to check it out. Check it out I did! I've been there a few times and I give it 11 thumbs up! Here are some pictures from my recent lunch there. Yes those are wine glasses but it was totally 1 p.m., so it's not like it was the morning. Jeez.
Here's the Plant Burger (made in house from lentils, mushrooms, beets, cashews & bulgur wheat. Served on a whole wheat bun)—it looks REALLY crazy but it's very good.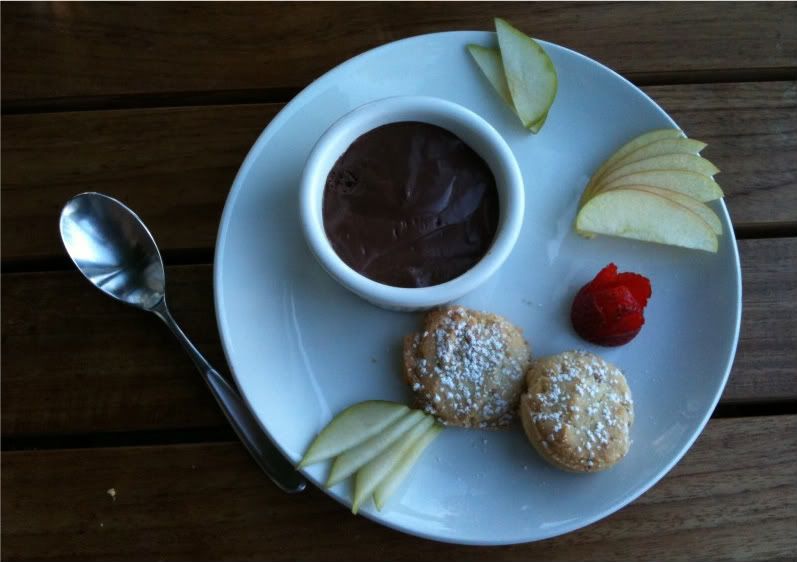 Then the picture below is a vegan pot de crème that made for an excellent dessert.
Bonus: shih-tzu on the patio! Yes, much to my delight, there was a shih-tzu chillin' on the patio with us. Dogs are very welcome here. I even took Figaro with me for brunch one time, very nice.
Other bonus: Their kitchen is powered by the solar panels on the roof—très moderne! (that's just some French talk).
∞ posted at 09:06 by youtalkfunny