02/17/2012
These adorbs Dansko's are not only vegan but are on sale at Zappos.com right now for $84 which is still a lot, but cheaper than normal! I'm wearing plaid Danskos right now, you can get flowers and we'll clash amazingly! 
I honestly don't think I could ever pull these off but you'd be the kind of girl I'd get a secret crush on if you managed it. Send us a photo!
∞ posted at 04:19 by reportingrzurer
01/09/2012
Vegan Baby Shoe Round-up! »
Laura's pal Minty, the talented cartoonist and Vegansaurus interviewee, requested we do a vegan baby shoe round-up and I was like, "OMG that's so funny! I was JUST looking at some vegan baby shoes!" And then Laura was like, "OMG Megan Rascal! You have a bun in the oven!" I was like, "No way, you need to have sex to get preggers!" So everything was sorted out. Except that conversation never happened. Well, it did, it was just all in my head. It's like non-stop NPR up in there!
Moral of the story: baby shoe round-up!
These are from Silly Souls. They have a bunch of baby shoes! These are my favorite because hello they are pink high-tops!. They also have vegan baby Uggs which I think is hilarious and we should totally get these for our babies.* Minty says the most important thing with baby shoes is that they have 1. a flexible sole, and 2. traction so babies can get to steppin. I haven't seen these in real life but the site says, "TPR outsole offers both traction and grip for bouncing and first steps for indoor or outdoor use. All Silly Souls shoes are designed with simple athletic construction and fit to offer your baby comfort, and cushioning for first bounces and steps." So it seems like they have these concerns in mind. 
As my sister would say, these IsaBooties are "so precious." IsaBooties are really cute AND eco-friendly. Plus, their site says they are pediatrician recommended and the outsole has great traction because it's made from the same stuff rescue dogs wear! I would get them just for that reason. The dogs part, not the doctor part. That's just how I roll. 
I don't know much about these Native shoes but they are cute! Zappos says they are flexible for walking, etc. 
These SoftStar numbers are cute and customizable! Boy, I do like to customize. My baby's going to have customized everything!* Plus, the site says "Sof-TouchTM feather-light soles mold to your child's foot while providing the protection of a sturdy, non-slip shoe." Sounds good!
These Me-In-Mind shoes are adorbs because I know so many grown dudes with shoes like this. Baby and daddy can match! In a hilarious way! It says they are non-slip but doesn't have much more info. But they are so cute!
And finally, OlsenHaus has baby shoes! I don't know if they meet any of our requirements BUT THEY ARE OLSENHAUS! Huzzah!
*I'm really not preggers
∞ posted at 09:44 by youtalkfunny
12/30/2009
United, we make vegan shoes »

Why am I the last to know about everything?! Many months ago, everyone's favorite Brazilian shoe brand, Melissa, joined forces with fashion punk queen Vivienne Westwood. Awesomeness ensued! These fly-ass vegan heels are on sale over at Zappos Couture for $125. I'm not mad at them!
In other shoe partnerships, some dude, Christian Siriano who I guess was on Project Runway did a line of shoes for Payless and they are banging! I just picked up these gold flats at a Payless in New York for $29.99. I have no business buying new shoes but they are GOLD. I didn't have a choice! And read the label: All man-made materials, baby!
∞ posted at 13:41 by youtalkfunny
12/03/2009
The Elusive Vegan Peacoat »
For some people, the whole wool thing can be the most difficult concept of veganism* to grasp. Some people find it ridiculous. I find those people ridiculous! A brief internet investigation quickly reveals the super horrible abomination that is the wool industry. I can't even talk about it anymore because it's making me too sad!
The main point I'm making is DON'T BUY WOOL. In the summer, this isn't so difficult. But when it gets to be wintertime, and all the omnivores trot out their winterwear with no regard for who or what it's made of, clothing choices get more difficult. One such difficulty: the peacoat! Oh, the timeless peacoat, that woolen bastard! It is not easy to find good vegan alternatives. Not easy…for normal humans, that is! For Megan Rascal, it's another story! That's right, brothers and sisters, I'm here with a message of peace and non-wool peacoats for this winter season. Let's get into it!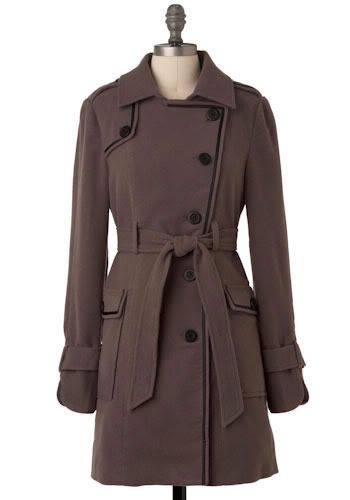 I'm just going to jump in with my top pick, this BB Dakota number from Alternative Outfitters. Look at this mofo. It's THE HOTNESS! It's $72 and hasn't got a lick of wool. Booyah!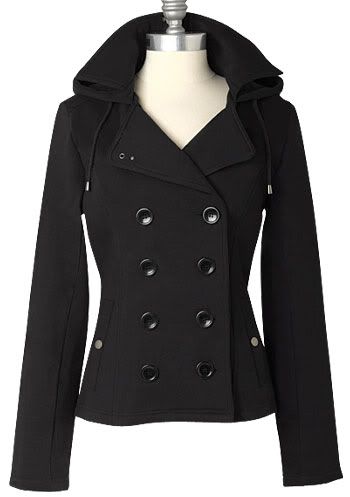 Next, we have a lovely fleece peacoat from Alloy. Remember Alloy? No? Well keep an eye out because they have lots of stuff that just happens to be vegan at very decent prices. This coat is on sale for $49.90. Not bad at all.
Now let's get into some plaid! Wee! Target offers us this shweet plaid number for a mere $69.99. I'm into it.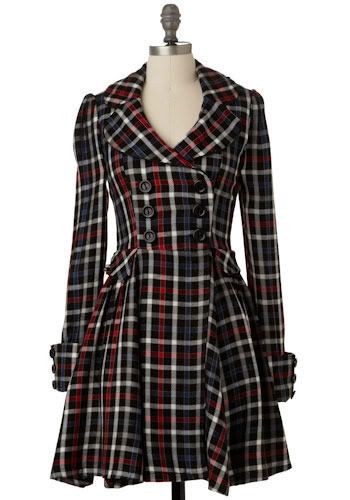 More plaid, this time from Modcloth for $74.99. This one is pretty dope, admit it.
Now this next one I'm specifically including because Zappos saw fit to put this as the beginning of the description: "Show off your smokin' hot bod in the O'Neill™ Blazin Jacket." Smokin' hot bod. All for $68.84. I think I made the right decision.
For the last coat, I'm bringing it upscale again to Theory. Yes, Theory has a non-wool coat for us! It's $395! Yay! But for real, it's Theory. That's for ballers. I like this coat but the first one is still my favorite.

And that's my vegan peacoat roundup! I thank you and the sheep thank you! Yee-ha!

*Screw you spell check! Veganism is totally a word!


∞ posted at 08:02 by youtalkfunny
12/01/2009
Tell Winter to Take a Hike with Your Very Own Men's Boots Winter Round-up! »
Like Megan said, winter means boot season, and for the guys, well, what's out there? We all know about vegan Doc Martens and Oxfords but that can't be it, is it? WELL YOU'RE IN LUCK! I've plumbed the depths of the internet and hit the streets (and even test drove a few pairs at home) to bring you the ultimate men's vegan boots guide for 2009. Let's do this!
My favorites of the year, the Leo Boot from Novacas. Check out the awesome detail, made in Portugal by an all vegan shoe designer. Be sure to click through and check out the soles. At $159 from Mooshoes, the Leos are some of the most comfortable shoes I've ever owned.
Ninja-style Tabi boots! In four different colors! Sou Sou just showed up in San Francisco with the arrival of the New People department store in Japantown, so get down there and start obsessing over them. Not just for the boots, but for their full collection of endlessly changing designs. Each pair is made by hand from canvas and rubber, and you'll look badass walking around with cloven ninja hooves. (And while you're at New People, duck into the Gothic Lolita shop and go crazy. Seriously this place will make your HEAD EXPLODE.) $96.
More in the "canvas and rubber" genre, we have Zuriick's Ivan Tuxedo boot, $79. I basically love everything Zuriick does. They're one of the few lines of men's shoe that isn't afraid of colors, and the purple soles on the Ivan Tuxedos should give you a hint of where it can go. Zuriick isn't an all-vegan company, so there's still the leather minefield to contend with. But I've owned two pairs of theirs so far, and their canvas shoes are the real deal. No animals, score!
Who doesn't love Palladiums? Sturdy, military-style, and vegan. Ideal for marching through the mud, or just looking good while standing in line for a soy cappuccino. $70 direct from Palladium, or buy them locally at Shoe Biz on Valencia in SF.
Next up, Laredo cowboy-style boots on Zappos, for riding your pleather horse and herding your soy cows. They even went the extra mile and printed on the fake ostrich skin pattern. Not my cup of tea, but, they exist! For $81! On sale!
Get your cybergoth on and bring back the 90s with a pair of incredibly heavy Madfish Big Sharks. My rivethead days are far behind me, but sometimes you need to get tarted up for the DNA Lounge, and New Rocks just won't do. £64.99 from Kinky Angel in the UK, or just wander around the Camden Markets and save the £35.00 shipping.
∞ posted at 11:51 by stevesimitzis