12/16/2009
Recipe: Yummy Biscuit Coffee Cake »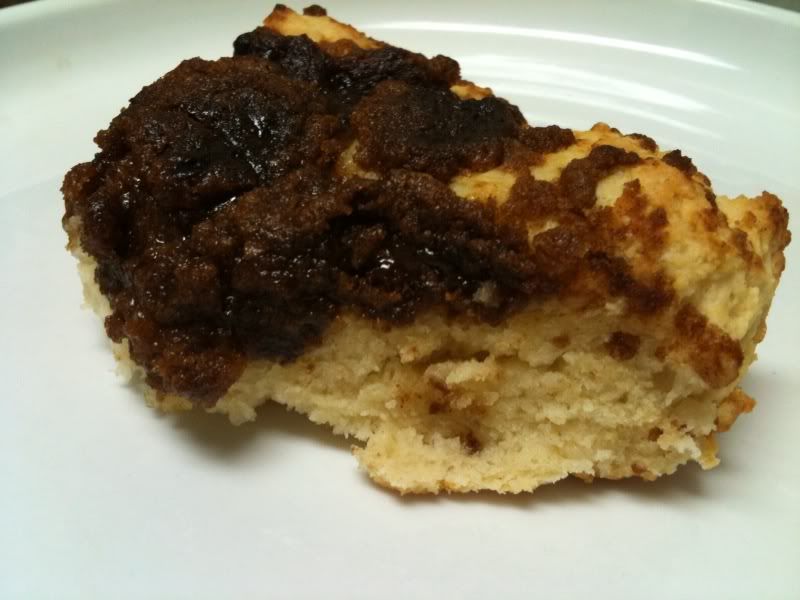 Hello hello! Here we have a delicious coffee cake that borrows a simple biscuit recipe for the batter. Yum!
I love coffee cake and this has that soda-biscuit flavor that reminds me of the old country. It's also super-quick and easy to make! Pro tip: it actually goes just as good with tea as it does with coffee. So versatile!

Ingredients
Cake
2 cups flour
1 Tbsp baking powder
1/2 tsp salt
4 Tbsp Earth Balance (or other butter substitute)
3/4 cup soy milk

Topping
1 cup loosely packed brown sugar
2 Tbsp flour
3 Tbsp Earth Balance (or other butter substitute)
2 tsp cinnamon
1/2 tsp ginger

Directions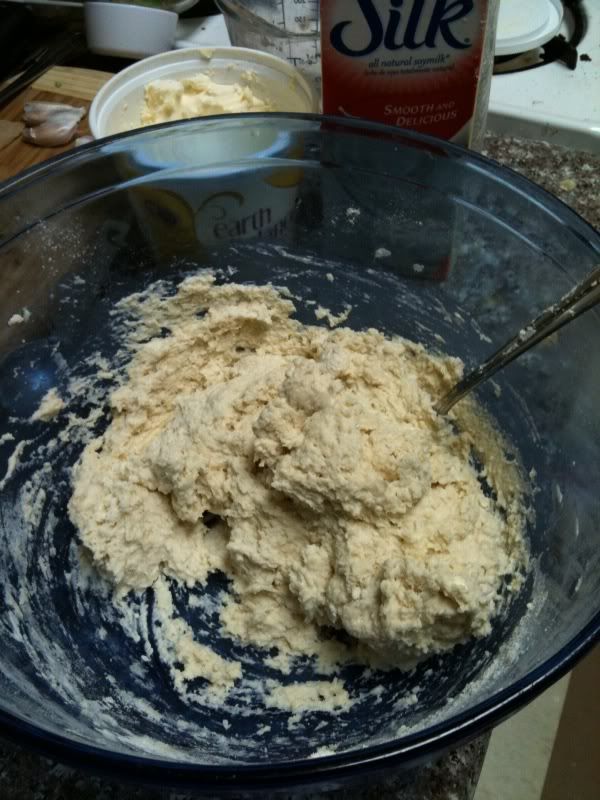 Pre-heat the oven to 450 F.
Grease small baking pan.
Combine the dry ingredients in a bowl. Using a fork, blend the Earth Balance into the dry ingredients. Mix in soy milk.

In a small bowl, mix together brown, flour, cinnamon, ginger and Earth Balance. I use my hands because it's easier to break down the Earth Balance that way. But wash your hands first, dirtball!


Now, plop spoonfuls of the biscuit batter into the pan. Spread it around a bit so it covers the bottom of the pan. Now, take clumps of your topping mixture and sprinkle it over the top of the biscuit mixture until it's all gone. Don't bother putting too much toward the edges because it'll just get kind of burnt over there.

Cook in oven for 12 to 15 minutes. Voila!
[Images by Megan Rascal]
∞ posted at 10:01 by youtalkfunny