06/09/2010
Get vegan comics, help East Bay Humane Society! »
We posted already about the exciting new vegan comics zine Soyfucker, and we're pleased to say that it's now available and all proceeds are going to the Berkeley East Bay Humane Society to help with their rebuilding following their tragic fire last month.
The zines are only $2 a pop, and they're available online at the Soyfucker website. Just look how cute you'll look reading them!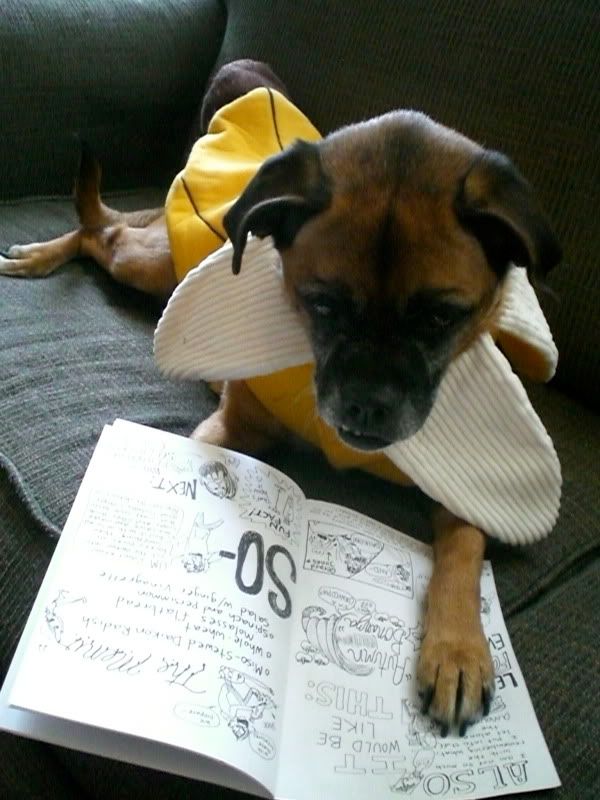 Also, the crack editorial team (Erika) is looking for submissions for Soyfucker Issue 2. Submissions are due July 31, so get to drawing, vegans!
∞ posted at 14:19 by jordanpattern